Transportation
MICROMOBILITY AMERICA RECAP – PART 2
Conversations on the growing popularity of ebikes and other small electric vehicles and how cities are evolving to accommodate them (or not).

Last month I went to Micromobility America in San Francisco to geek out over ebikes and other small electric vehicles that companies are creating to help shrink emissions and resource use and build more sustainable transportation for the future.
Here's Part 1 of my recap… it has a ton of photos and offers an overview of the kinds of vehicles and companies that were at the event. If you too like to geek out over intriguing small vehicles, be sure to check it out!
Now I'd like to let you in on a few of the conversations I had at the event. Because WOW did I meet some interesting people – and hearing about their experiences with micromobility and their thoughts on what the future of transportation might look like was illuminating.
Let's dive in!
MEET SARAH GOODYEAR, CO-HOST OF "THE WAR ON CARS" PODCAST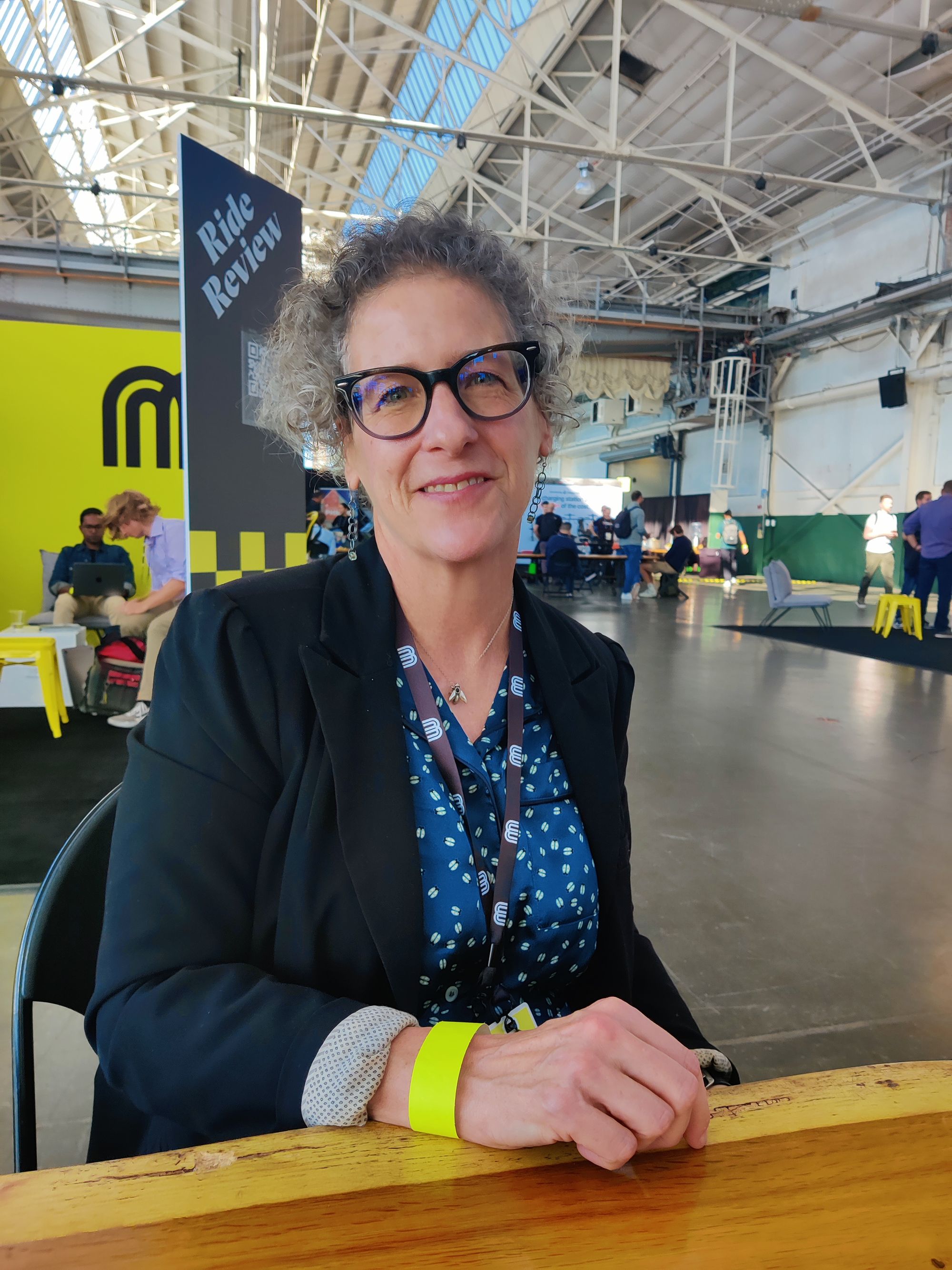 Sarah is a Brooklyn-based writer and podcast host who has focused on covering urban transportation and road safety issues since 2006. She and her cohosts Doug Gordon and Aaron Naparstek created The War on Cars podcast in 2018 and since then have produced 120 bi-weekly episodes on "the latest developments in the worldwide fight to undo a century's worth of damage wrought by the automobile."
Sarah told me that she thinks we've entered an exciting time in the evolution of urban transportation.
"There's been a big change in public attitudes since I started covering this beat," she said. "I get a different reception these days when I tell people that I have a podcast on the negative impacts of car dependency. Before I used to have to say it under my breath… Now I feel like these issues are going mainstream at breakneck speed."
Sarah said the rapid growth in the global popularity of ebikes is a sign that people are looking for more practical and sustainable ways to get from place to place without relying on cars.
"But there are still a lot of people who think ebikes are 'scary,'" she added.
She said that New York has seen a growing backlash to ebikes recently due to a spate of battery fires in the city and a lack of proper infrastructure, which has resulted in ebike users often riding on sidewalks and sharing the same space as pedestrians and regular bike users, increasing the potential for collisions and conflict.
"The government really needs to get in front of this and create the proper framework and regulations," she said. "People love these vehicles, but government hasn't kept pace with creating sensible infrastructure that allows for their widespread use."
Sarah compared New York's lack of bike-friendly infrastructure to Paris, which already has 1,000 km of dedicated bike lanes, including 320 km of paths, and has committed to building even more to make the city 100% bikeable by 2026. The city's transformation into a bike-friendly city started after a heat wave in 2003 resulted in 15,000 deaths across France. Since then, the local government has invested millions into cooling the city and protecting Parisians from future heat waves by increasing green space and making it easier to get around in without the need for cars.
Meanwhile, as Sarah pointed out, New York is legally required to build 50 miles of bike lanes this year but so far has built less than a third of that.
To accelerate the transition to more sustainable transportation, Sarah said advocates need to educate more people on the actual benefits versus the dangers of ebikes and work on building the critical mass of public pressure that will be needed to convince governments to deprioritize cars in their planning and create more infrastructure for ebike users as well as regular cyclists and pedestrians.
"Micromobility is a real tool that's going to become necessary in the future," she said. "The question is, how do we help people understand that? How do we help them see a future where cities are designed for human beings and we're able to share space with respect? And what is the infrastructure going to look like?"
These are excellent questions that more of us should be asking!
In search of answers, I connected with another event participant who I thought could shed some light on the subject: Councilor John Shribbs for the City of Petaluma, California.
PETALUMA: A GREEN INFRASTRUCTURE ADVOCACY SUCCESS STORY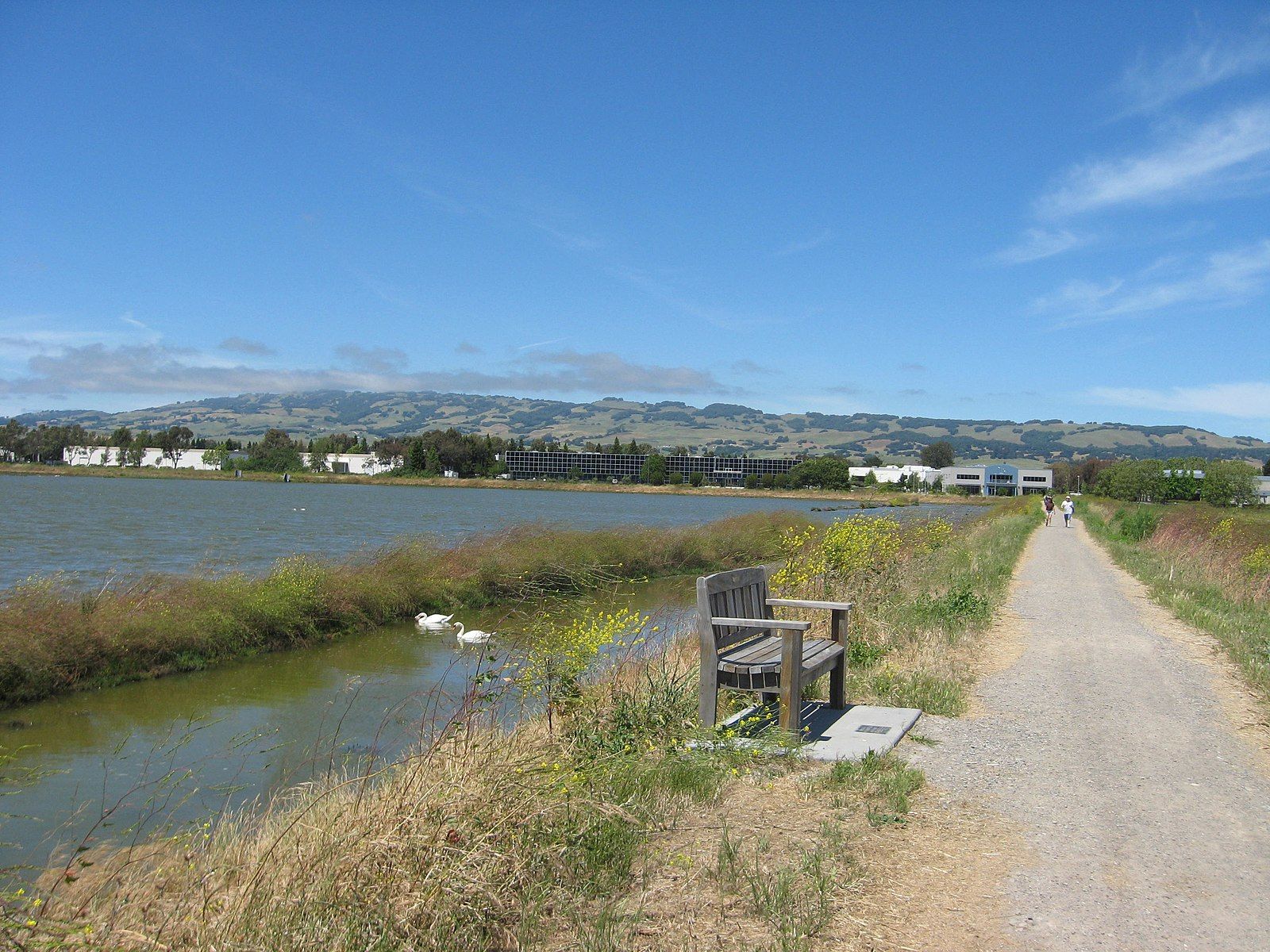 Petaluma is a city of 60,000 residents in Sonoma County, California's northern wine region. The city has apparently done a great job of developing green infrastructure and committing to a community vision that prioritizes healthy and sustainable transportation. According to Petaluma city councilor John Shribbs, the city has built a robust network of biking and pedestrian trails throughout the region, which are popular with locals and tourists alike.
(Gee… who woulda thunk that some people would rather explore wine country on two wheels instead of four? 🤔)
I asked John to share his thoughts on why his city has managed to be so successful in building bike and people-friendly infrastructure.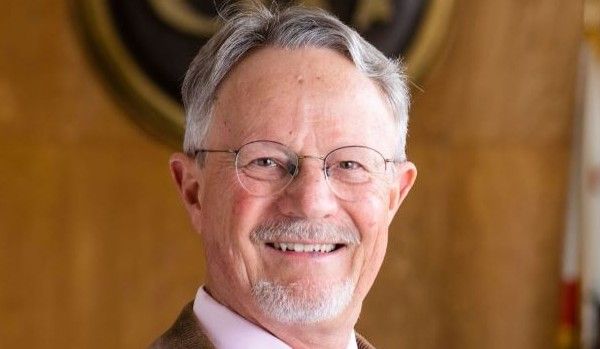 He described his community as a generally progressive, higher-than-average-income community with a strong green culture and a history of activism and environmentalism dating back to the 1970s.
John told me that in 2021, Petaluma passed a "No New Gas Stations" law that forbids the building of any new gas stations within city limits. Since then, other Sonoma County towns and cities have followed their example. The city has also changed local building codes to get rid of the minimum number of parking spaces associated with new developments, embarked on a new project to build even more bike lanes, and created a detailed "Climate Ready 2030" action plan – which commits the city to reducing single-occupancy road travel by 50% and increasing EV use to 25% of all vehicles by 2030.
How has the city been able to accomplish so much? John seemed to credit their success over the years to these five strategies:
STACK COMMITTEES WITH PROGRESSIVES
John told me that Petaluma's environmentally minded non-profit groups have been very successful at getting candidates who support their vision elected to council over the years. Often these candidates have been group members who ran specifically to help get green-friendly legislation passed. John pointed to himself as one such example.

BUILD POLITICAL WILL FROM THE GROUND UP
John said that Petaluma environmental and community groups have long understood that the most effective changes come from the ground up. That's why they focus on engaging residents and generating widespread community support for their initiatives before bringing them to council.

CREATE ALLIANCES BETWEEN STAKEHOLDER GROUPS
Rather than each competing to promote its own vision, the local community and environmental groups have actively collaborated to advance projects that achieve their shared goals. For example: adding multipurpose pedestrian and cycling paths adjacent to local wetlands to improve local infrastructure while causing minimal impact to natural environments.

PRESENT A CLEAR & AUTHORITATIVE VISION
When arguing for the need for more bike and pedestrian paths, local groups brought in architects and environmental engineers to create a detailed picture of what the city's green space and infrastructure could look like, so the public could more easily visualize the improvements and how they would impact the community.

FOCUS ON CONCRETE "CLEAR WIN" BENEFITS
Advocates have focused their arguments around the practical and immediate benefits the city will experience by improving biking and pedestrian infrastructure. By offering a greater diversity of transportation options, the city is able to reduce congestion on roads and improves traffic for car drivers as well offering safety and greener pathways for cyclists and pedestrians. More enjoyable transportation experiences lead to increased tourism in the area, greater life satisfaction for residents, and higher property values for residents.
Speaking with both Sarah and John got me excited about the possibilities around micromobility and what forward-thinking communities can achieve when they prioritize people and green spaces over cars.
Of course the Micromobility event wasn't just about ebikes and infrastructure. If you've read part 1 of my recap, you'll know there were companies promoting electric scooters, tricycles, micro-cars, and different kinds of electric cargo vehicles and delivery bikes.
I was glad to see a number of different Canadian companies at the event with interesting stories to tell about the vehicles they were there to promote.
CHATTING WITH MY CANADIAN HOMIES
Here's a quick overview of some of the Canadian businesses I spoke to:
SCOOTY – A micromobility ride-share company operating in the greater Toronto Area, Scooty recently received a $1 million grant to enhance transportation in Brampton, Ontario with fleets of electric scooters that make it easier for public transit users to get to and from bus and train stations.
I spoke with company founder and CEO Shoaib Ahmed and COO Yashin Shah, who said their scooters have so far proven to be very popular, with 55,000 rides and 160,000 kms covered since April. They told me that Brampton is a multi-generational bedroom community where more than half the population are foreign-born immigrants, and a lot of those newcomers to Canada don't have cars and rely primarily on public transit to get around. The Scooty team predicted a city with such a high percentage of immigrants would be more likely to take advantage of micromobility options that make their journeys faster and more efficient – not to mention more fun. So far, it sounds like their prediction might be proving true.
Shoaib and Yashin seemed excited about their company's potential for growth and said they're exploring the possibility of setting up an ebike fleet in Toronto and exploring more rural opportunities as well. "The future of transportation is seamless multi-mobility," Shoaib told me.
TRIVEL – Montreal-based company Trivel specializes in making electric and non-electric tricycles for business and therapeutic/recreational use. Company CEO and owner Olivier Lajoie told me that his cargo box tricycles are currently being used by Purolator in Montreal, Toronto, Vancouver, and Ottawa. I hadn't known that cargo bikes were already a thing in Canadian cities, so that was cool to discover. Olivier said the e-trikes work well in all conditions, even snow and ice (!!). I think it'll be a while before I see them in my small town on the BC coast – but in densely populated urban areas, they make a lot of sense.

(Quick sidenote: imagine a world where a lot more people are getting a lot more physical activity outside in fresh air instead of sitting behind the wheel of a car. The health benefits and reduction in medical costs alone would be huge!)
SARIT – This Newmarket, Ontario-based company is the brainchild of Frank Stronach, billionaire founder of Magna International, one of the world's largest auto parts companies.
According to company Vice-President Daniel Lajeunesse, Stronach got the idea for the company when he was stuck in Toronto traffic and noticed that he was surrounded by cars that were built for four or more people but only had a single passenger in them. He realized that most of those people were probably traveling just a few kilometres, and if they were in small vehicles that were able to travel in bike lanes and took up much less space, the traffic problem would be fixed.
This realization inspired Stronach to create a new kind of urban mobility vehicle that makes it easy for people in cities to get from place to place without having to rely on a car. "He wanted to make a vehicle that goes at the speed of bike but has the advantages of a car, in terms of protection from the elements," Daniel explained. "And he wanted to make it electric because he saw two big problems with oil: increasing costs and the impact on the environment."
Sarit vehicles are currently being tested at York University, where students, faculty, and staff have been using them to get around campus since 2022. I spoke with Andrew Maxwell, a professor at York's Lassonde School of Engineering and the Bergeron Chair in Technology Entrepreneurship, who seemed very enthusiastic about the vehicles and said the test has been a huge success so far. Apparently the prototypes have been fitted with a winter kit that comes with snow tires and heated seats. That last tidbit of info gave me a greater appreciation for why these vehicles would be so popular – especially in the middle of an Ontario winter!
One thing that stuck out for me about this company is the fact that because Sarit vehicles are mostly made of aluminum with very little plastic involved, they are highly recyclable – and it sounded like the company had an "end of life" plan in place for dealing with old vehicles. Also, due to Stronach's extensive automotive manufacturing resources, it sounds like the company will be able to scale up to creating mass numbers of these vehicles very quickly. Daniel told me that in the next two months, they should be ready to produce up to 1,000 machine-made and machine-assembled vehicles a month. Some of the other companies I spoke to are making their vehicles by hand and currently able to produce only 30 or so vehicles a month. This was a powerful reminder that so many factors beyond just the quality or effectiveness of an innovative technology goes into the long-term success of the company that makes it.
SARTÉE BIKES – Finally, I wanted to give a shout-out to Pemberton, British Columbia-based startup, Sartée Bikes, which makes modular cargo bikes that can be adapted for small passengers or large loads like groceries or stand-up paddle boards. Company founder Jared Sartée has a background in mechanical engineering at MIT and product design at Apple and said his bikes have been specifically built to be easily repairable at home or at local bike shops with standard tools and components as well as open-source software that can be modified to meet local regulatory requirements or specific business needs. Love that commitment to repairability and sustainability!
Hookay. That pretty much wraps up my recap of Micromobility America 2023. I could keep going – but I imagine you have other things to do than keep reading this entire book I seem to have written!
Long story short, it was exciting to see the different types of vehicles and talk to people in the industry who are working to create a more sustainable transportation paradigm that requires much less energy and fewer resources and would open up a lot of urban space to be transformed into housing and nature-friendly green space.
What do YOU think about micromobility and the future of transporation?
I would love to hear from you and the kind of transportation landscape you would like to see in the future, both in cities and other environments. What does the world of transportation ten, twenty, or thirty years from now look like for YOU? Drop me a line at erin@ourawesomefuture.net to share your thoughts.
The more clearly we're able to create a shared vision for the future, the easier it will be for us to make that vision a reality!
** Quick note re: the battery fires in New York – During our conversation, Sarah Goodyear mentioned that the fires have been connected with a specific brand of ebike made by Chinese company, Arrow that's popular with food delivery riders because they can buy used Arrow ebikes for $1,000 or less on Craigslist. These bikes use cheaply made batteries that aren't UL-certified and don't meet proper safety standards and the riders will often buy multiple batteries and leave them charging for hours in unsafe conditions. Properly certified batteries that are safely charged and stored are far less likely to catch fire. ✌️